Your modern day matchmaker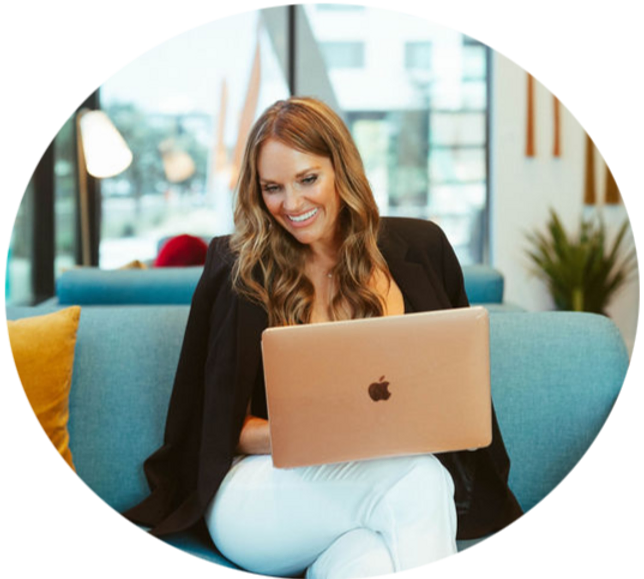 It takes courage to raise your hand and ask for help, and I'm glad you did. You've come to the right place.
I'm Erica Suzanne and I'm the Modern Day Matchmaker. I've been through the ups and down of love & trying to find my person. I believe that finding your person starts with a look in the mirror. I can help you create the best version of yourself — you'll be irresistible.
Have 15 minutes? Schedule a time below and learn what a modern approach is all about! xoxo
Hello, I would like to introduce myself. My name is Erica McKay, I was born in 1975 which explains my love for the Bee Gee's (you young kids never mind, lol).
I am newly married to a hunk that I found on the job scouting, yes, true story, ask me about it on our call! He comes with 2 charming teenage girls and a great co-parenting relationship with his former wife! I have 3 delightful teenagers which I raise fantastically with my 'wasband' (I feel like I coined that name, lol)! And, I'm an authentic matchmaker that knows about the struggles of finding a great partner, the work it takes to have a relationship, and the investment of time and emotion to keep the flame alive. Hence my title of the modern day matchmaker- gasp- I've gone through the trenches just like most of you have and made it out successfully. I am here to share my story, offer you guidance, and know where to "fish from the right pond" to connect you with the people that you don't think exist.
I have been a matchmaker for over 20 years and have been passionate about it for just as long. I discovered early on that I loved being a connector. Just like the joy you have when you find that puzzle piece you were searching for and the complete satisfaction you have when you put it into place!
I work with highly driven and successful men and women that think that piece of the puzzle doesn't exist. That their only option is the shirtless man in the bathroom mirror or the overly filtered hot woman that looks nothing like her picture in real life.
I'm the modern day matchmaker, representing strong, passionate, driven, emotionally mature singles that want a partner in the minimum to mirror their values and someone that prioritizes a relationship.
Your person exists – let me assure you of that. They are simply living a parallel life with you! And that's where I come in…to connect you!
So, if you are willing to break your routine of morning yoga, a 10 hour work day, a green machine smoothie, dinner in front of your laptop and bedtime at 11:00, then please schedule a time with me!
I have a proven 2 phase method that will create the happily ever after you dream about.
Finding your person starts now. Take the next step and start your journey with us at Erica Suzanne Matchmaking.